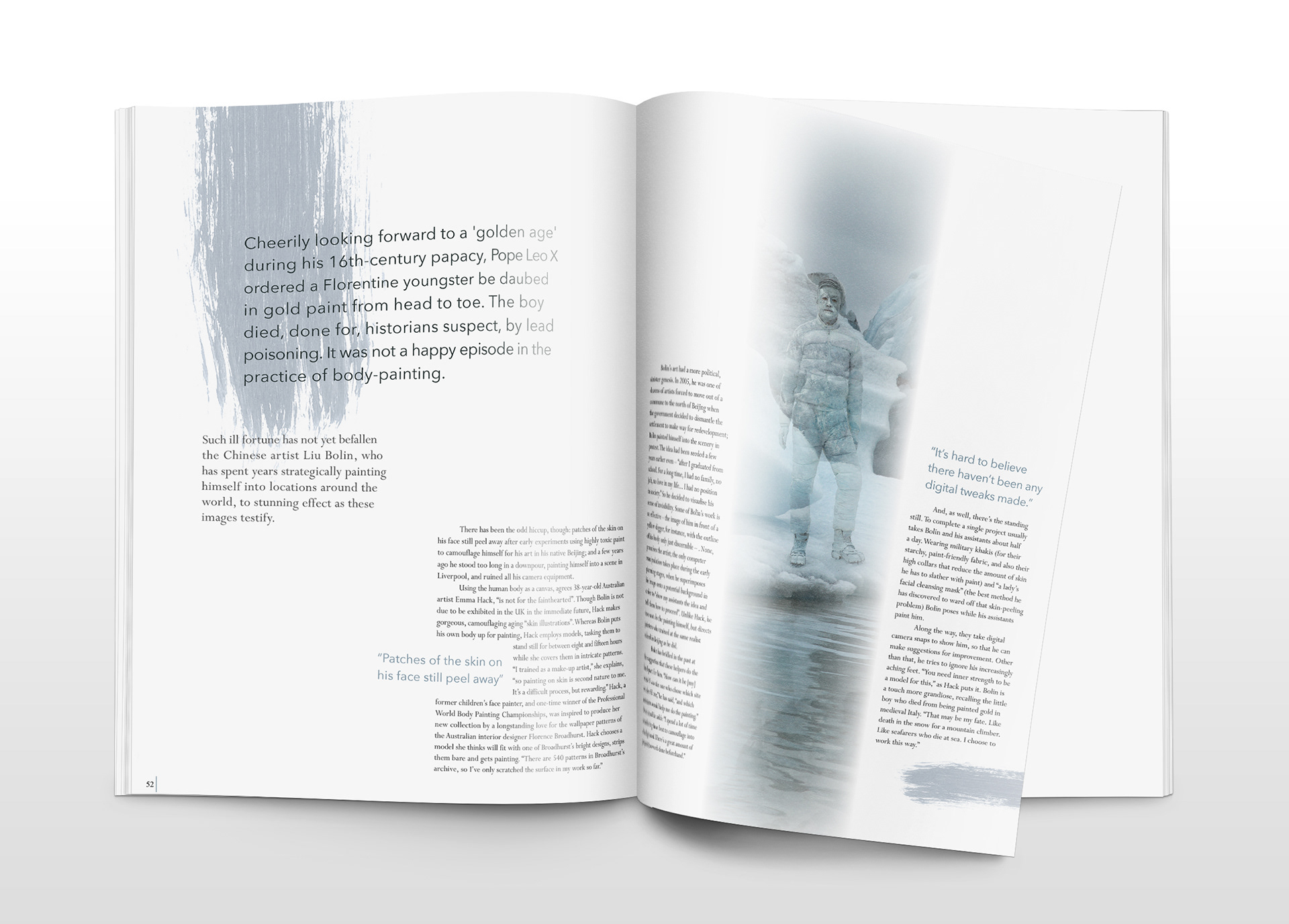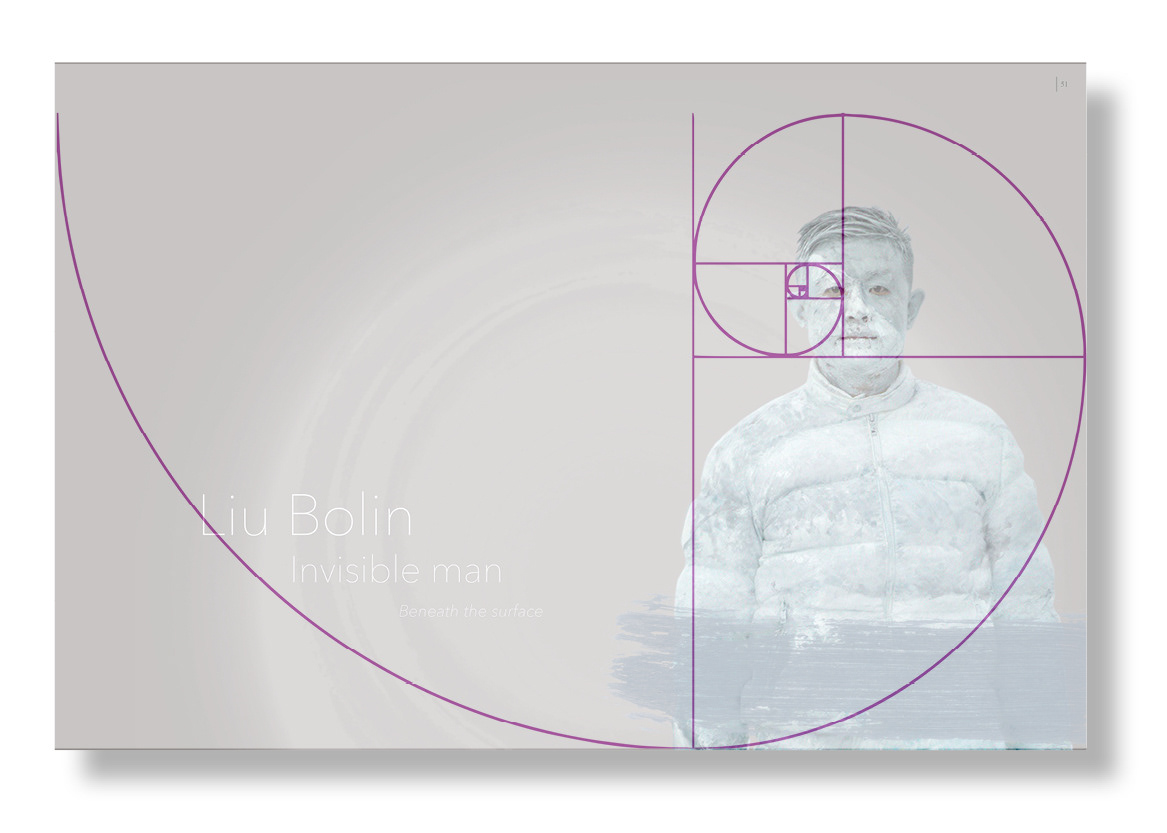 Editorial design brief. Part of my HND December 2017.
Translating images and words into stand-out visuals requires an understanding of space, typography and language and this editorial design project thoroughly broadened my composition expertise.
I enjoyed the opportunity to use mixed media for this project, as well as copywriting skills.
Creating different moods and levels of a message with text, colour and images is something I find exciting and engaging. 
The colour palette complements the original photograph by Annie Leibovitz (for Moncler) and portrays Bolin's spiritual nature. The typeface (Avenir Next) is ultra light to support the theme of invisibility. Oriental scrolls inspire the vertical layout.